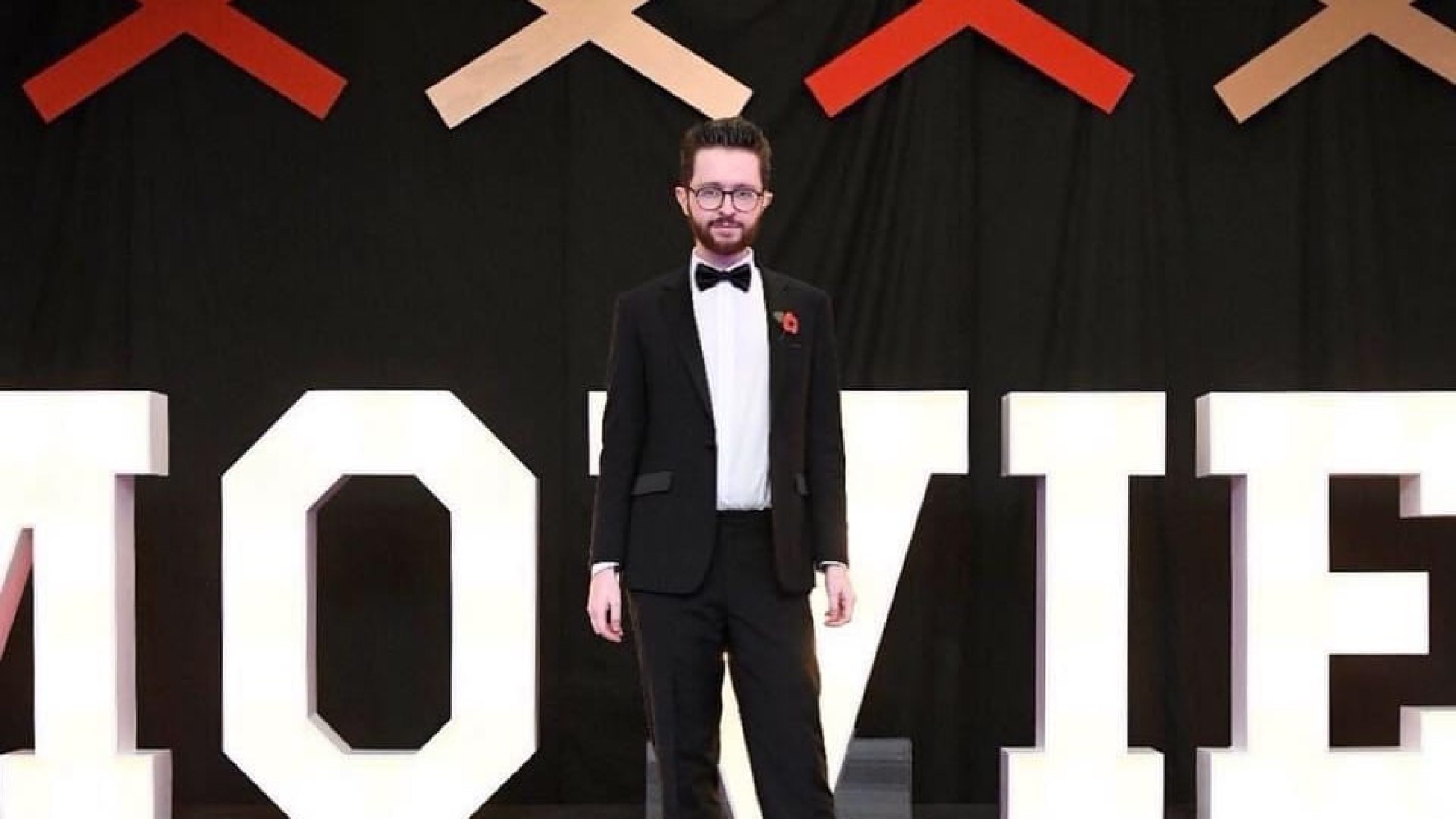 Meet our community: James Clarke
James was diagnosed with retinitis pigmentosa at a routine eye test and then later registered partially sighted at the age of 20, just prior to buying his first car and taking his driving test.
He describes his central vision as good but his peripheral vision is deteriorating very slowly. He has embraced technology to support him on a day to day basis and suggests to fellow people with RP to use their mobile phone in 'dark mode' (to reduce glare) and have a filter over their laptop screen, which helps him. At the moment this is all he needs but as with other people with the same condition, his sight will deteriorate over time slowly.
He first found Retina UK (then RP Righting Blindness) via a Google search and has since devoted countless hours fundraising for the charity. He launched Worksop's Got Talent in 2016 and has so far raised more than £37,000. The fifth anniversary event was planned for 2020 but sadly had to be cancelled because of the Covid-19 pandemic, but will return on 26 November 2021 at North Notts Arena.
James is an incredibly upbeat, positive and ambitious person. He studied media at college and this led to work on various well known shows such as Coronation Street and Hollyoaks in the behind the scenes production crew. He has benefited from the contacts he made during this time to support him to organise fundraising events in his spare time. His day job is with law firm Irwin Mitchell, where he is an events planner organising drinks receptions, seminars and exhibitions around the country. In his spare time he organises charity events, parties and fashion shows plus the annual Christmas lights switch on in his home town, Worksop.
His favourite moment so far was being invited to Buckingham Palace for the Queen's Garden party because of his Worksop's Got Talent success. He was nominated by North Notts College, because of his charity work and describes it as an amazing day.
James also completed a skydive in September 2020 for Retina UK, which raised a further £2,300.