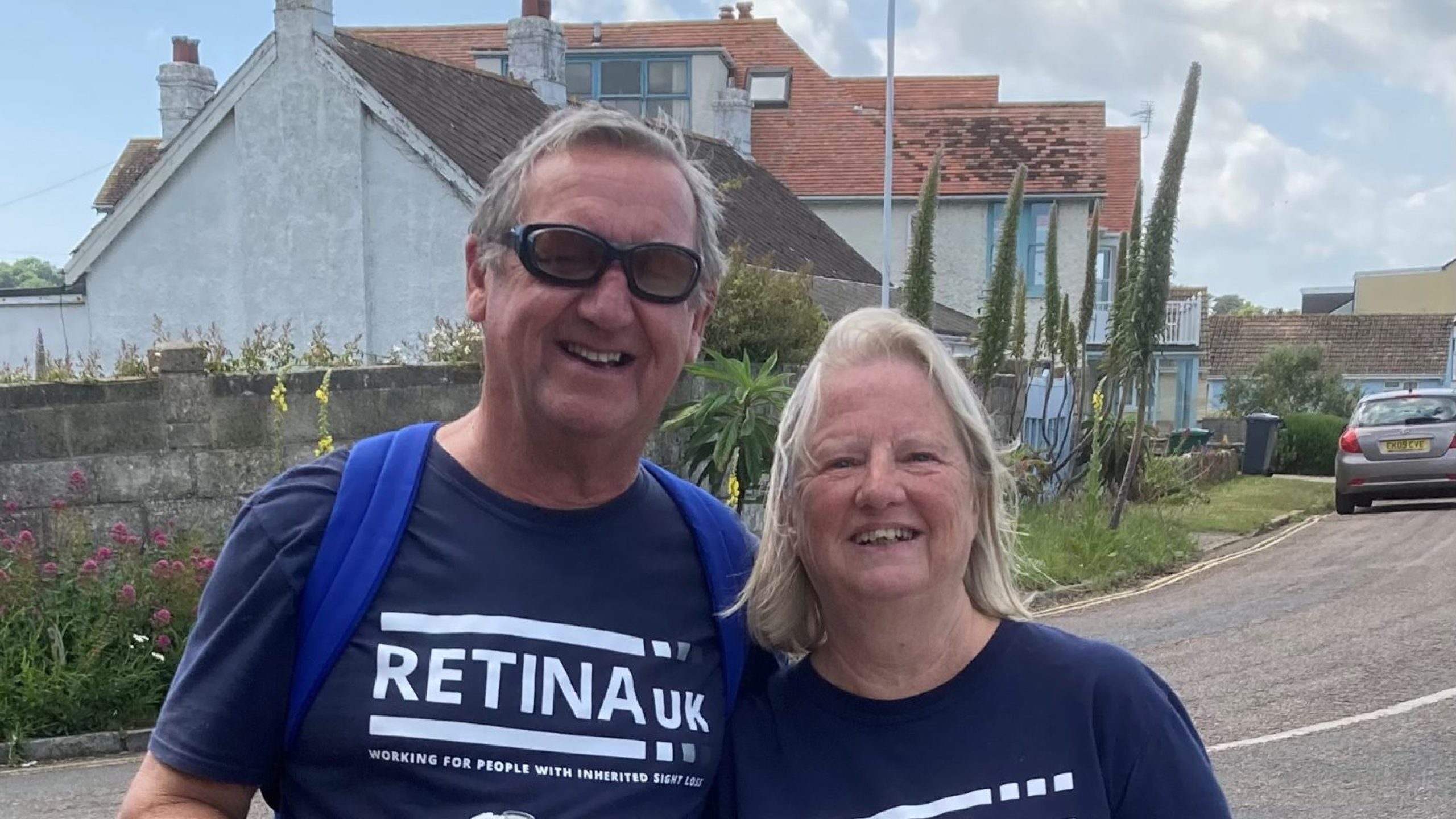 Hope for the future
Published:

5 September 2023
Colin McArthur experienced severe anxiety and depression in his teens when he first received what he describes as the devastating news that he would probably go blind because of a diagnosis of retinitis pigmentosa (RP).
He still worries that his grandchildren and future generations in their family may also be carriers of faulty genes. In this article, we hear his story and the reasons why he has hope for the future.
Colin grew up in south west London with one brother who still has perfect vision. He fondly recalls watching his beloved Fulham F.C. play at Craven Cottage in his early years. He also loved collecting stamps and vividly remembers the exciting journey on the ferry over to Belgium every year to spend five weeks of his summer holidays with his relatives from his mother's side of the family.
Even from a young age, Colin says it was obvious he was experiencing some problems with his sight. When asked to do sketches of his nursery classroom, he only drew what he saw in front of him, completely missing the sides and the ceiling. On cinema visits, he saw very little, mainly lighting. He was given glasses and his parents explained it was short-sightedness, and he says he just about managed to 'plod along'.
He could cope with playing football at high school, but was unable to follow the flight of a tennis ball. Eventually, he visited Moorfields, where he was diagnosed with glaucoma. However, he went to Ghent soon after on the advice of his Belgian relatives, and was diagnosed with glaucoma and retinitis pigmentosa.
At first, Colin says he was distraught when taking in the reality that eventually he would probably lose all his vision. He began to shut himself away from his family and friends, and just listened to records on his own in his room. He describes how he felt 'terrified' and made excuses not to go out with his friends.
In 1971, Colin met Linda at work, who he would later marry and have five sons with. His eye sight deteriorated further in the 1980s and he found it harder to read and do his job, Colin says this again caused great anxiety and fear over losing his job and being able to support his family. This is when he boldly decided to start fundraising to help people going through similar experiences, and who needed support there and then. While Colin is convinced it's so important to support our community today with information and support services, he hopes for a day when cures will be found for RP. That's why, in addition to his incredible fundraising efforts on the Isle of Wight where he lives, he feels passionate about leaving a legacy in his will, so that ground-breaking medical research carries on until the day our community need no longer fear losing their sight. Then all his fundraising efforts, like so many others, will no longer be needed.