Request a collection tin or bucket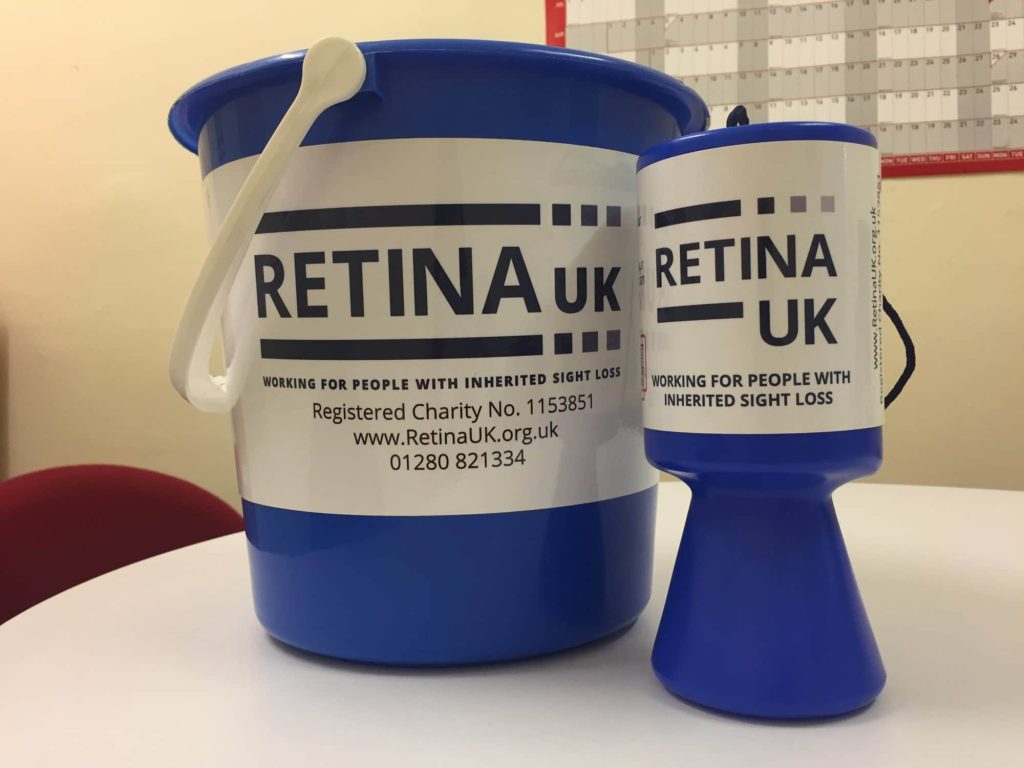 Collecting tins and buckets are great tools to fundraise for Retina UK and spread the word about the charity.
If you'd like to hold a collection, place a collecting tin in a shop or pub, or use our tins or buckets at an event, please fill in the form below, read and agree to the terms and conditions and click on "send".
We have also put together some handy collection guidelines to help you, so make sure you read these before you collect.