Chiltern 50 Challenge
24 September 2022
Walk, jog or run it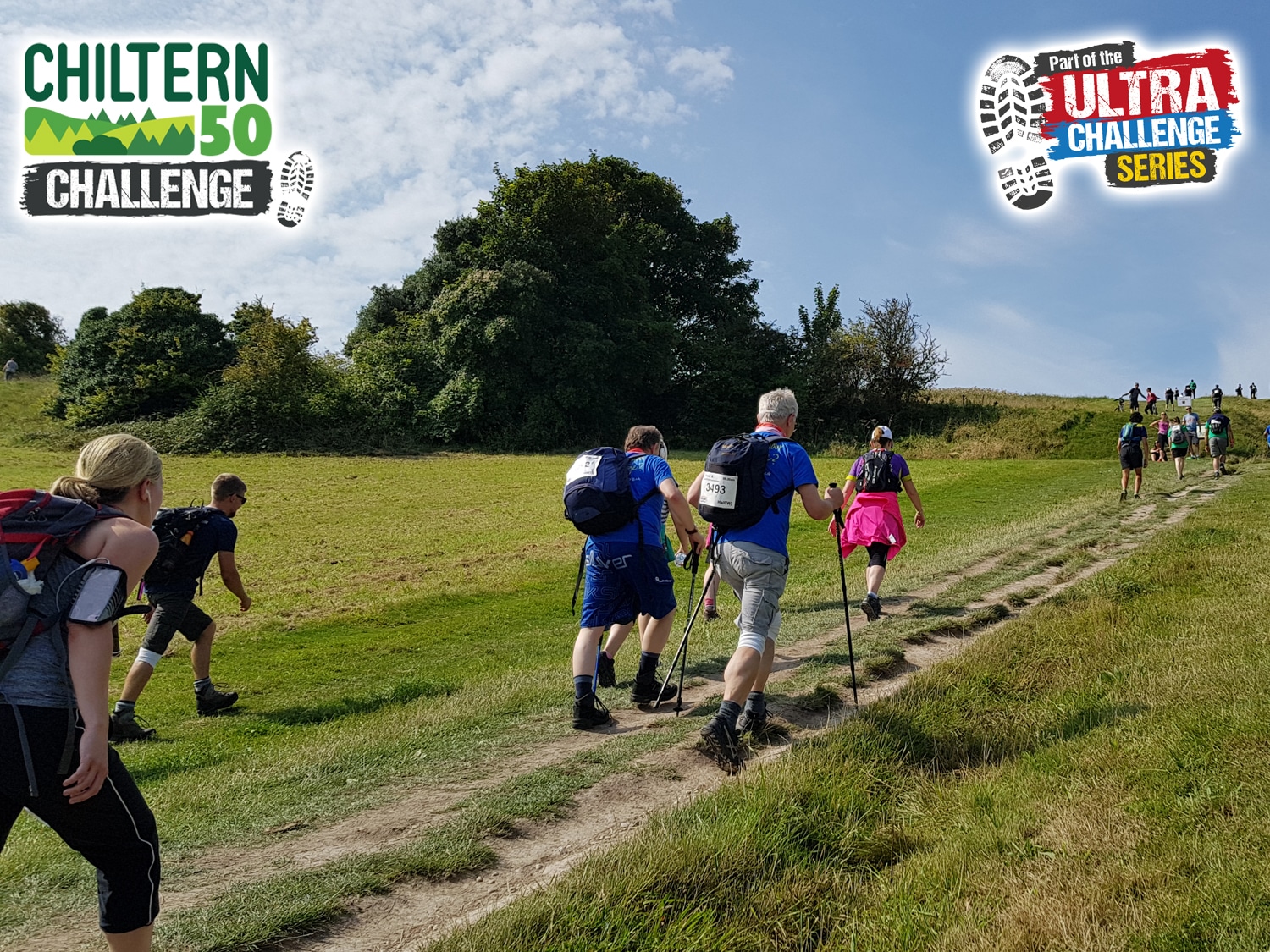 About the event
This 'end of season' 50km looped route covers some of the best of the Chilterns countryside. You can walk, jog, or run along historic trails and over rolling hills. Starting and finishing at the Henley-on-Thames base camp, there's a Saturday night celebration BBQ and entertainment with camping options.
Passing through nature reserves, forests, and a few hills with great views – it's a route with real variety, and some wonderful scenery – and it's all easily accessible from London. With 25km options also – there's a Chiltern Challenge here for everyone!
Registration options
There are several different ways that you can join:
Charity Sponsorship – pay a small registration fee and do lots of fundraising!
50km Challenge – £20 reg fee + £395 in fundraising
25km Challenge – £10 reg fee + £250 in fundraising
Mixed Funding – pay a higher contribution to the cost of your place and fundraise to a lower target.
50km Challenge – £72.50 reg fee + £218 in fundraising
25km Challenge – £45 reg fee + £135 in fundraising
Self funding – pay for your place and have no fundraising target
50km Challenge – £129 reg fee
25km Challenge – £79 reg fee
Support along the way
Free Retina UK t-shirt
A dedicated member of our fundraising team with top tips, advice and materials to help you reach your target
Fully signed route with rest stops and free food and drink
Medics, massage, and pace walkers
Medal, t-shirt and glass of fizz as you cross the finish line.
If you have any questions or require help or support, please contact our Fundraising Team on 07736 925 174 or email fundraising@RetinaUK.org.uk.
"Retina UK gave me the best support after my diagnosis. The support, patience, empathy, kindness and understanding I received from helpline staff is one of the main reasons I came to terms with my diagnosis."