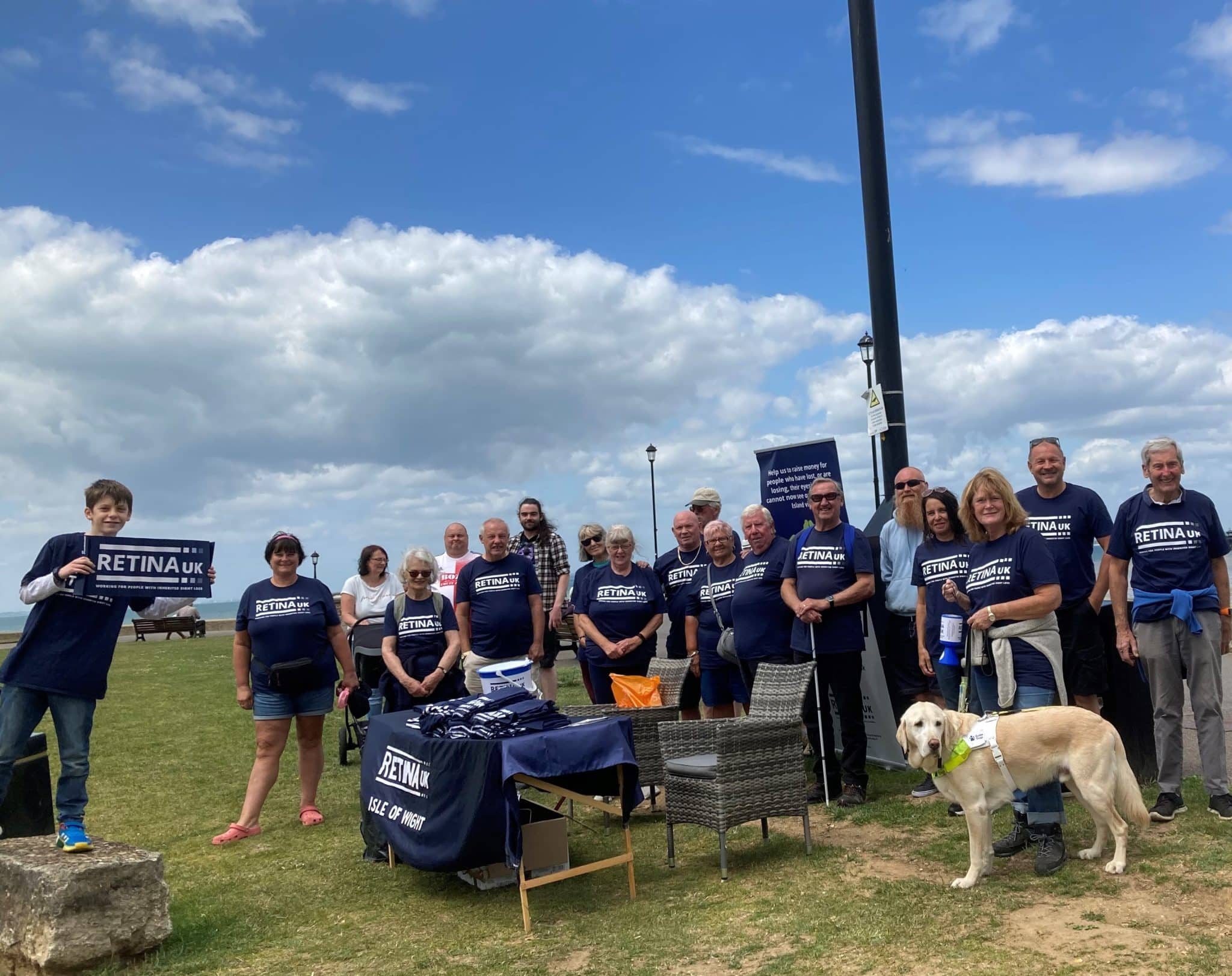 Hopefully to Seaview
Date and Time info:

11/06/2023

Registration fee:

£10

Face-to-face
In 2023, the annual Isle of Wight walk in support of Retina UK will return. Starting at Ryde Pier, walkers will follow a five mile scenic walk with spectacular views, first heading to Seaview before returning back along the coast to Ryde and the finish line. With easy access via local transport, ample parking and refreshments available for purchase at The Alamo Bar and Grill (the walk base camp), Hopefully to Seaview 2023 will be a fun-filled family day out!
By taking part, you'll help Retina UK to fund medical research so that we can increase the understanding of inherited sight loss and accelerate the search for treatments for the future.
The Hopefully to Seaview series of walks are organised on behalf of Retina UK by volunteers Colin and Linda McArthur.
Any questions?
If you'd like more information on the event or have any questions about taking part, contact our volunteer organisers, Colin and Linda, by emailing colinmcarthur@talktalk.net or calling 07935 747332.
If you would like any help or guidance with the event registration form our fundraising team can help – call our friendly Fundraising Team on 01280 821334 or email fundraising@RetinaUK.org.uk.
Take part
Registration fee: £10 (includes a Retina UK t-shirt and a medal) Fundraising target: There's no set amount – just raise as much as you can.
Register now
"With over £4,000 raised, we want to thank everyone who helped at or took part in Hopefully to Seaview 2022. Especially to Dan and Sam and all at the Alamo Bar & Grill for being our fantastic walk base camp! The weather couldn't have been better, the buffet was great and we even had some dancing going on! We also want to say a huge thank you to the countless local businesses that supported the raffle. We can't wait to welcome everyone back for another walk next year!"
Colin and Linda