Your stories
Here, members of our community share their experiences of genetic testing and genetic counselling.
Bhavini and Martin share their very different experiences of genetic testing and counselling with Kate, Retina UK's Research Development Manager
Retina UK Research Development Manager Kate in conversation with Georgina Hall, Consultant Genetic Counsellor at the Manchester Centre for Genomic Studies about why you might consider getting a genetic test
Retina UK Information and Support Manager Denise speaks to Georgina Hall, Consultant Genetic Counsellor at the Manchester Centre for Genomic Medicine about the practicalities of getting a genetic test
This audio material is also available as a combined podcast on our Podcast channel: https://anchor.fm/retina-uk/episodes/Unlock-Genetics-eut4h5.
Watch Simon as he shares his experience of genetic testing
Bhavini's story
"Receiving Genetic counselling after learning of my specific gene causing my RP, meant that I finally understood the pattern and how no-one in my family history could be identified. Learning how I ended up being affected and most importantly the worry, stress and guilt of passing the eye condition to my own children was addressed.

"Understanding the necessary precautions to take, means that there is a very good chance the eye condition being passed onto future generations will be unlikely.

"It felt like a big weight had been lifted and finally lots of questions which had been building up over the years were answered and clarified in terms that I could understand.

"I think it is important to receive Genetic counselling to understand your eye condition better and the opportunity to make informed decisions that are right for you and your family, the only thing we can control."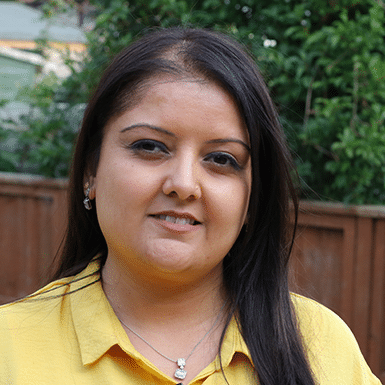 Listen to Bhavini's story
Martin's story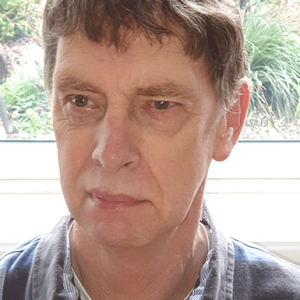 Listen to Martin's story
"My genetic counselling was a very positive experience and one which I really recommend. It was undertaken in a specialist multidisciplinary genetic clinic and was combined with taking blood samples for genetic testing on the day.

"The counselling was informative, thorough and sensitively carried out and covered both myself and my wider family which confirmed the "type" of RP we have. With the huge advances in genetic understanding being made in the medical sector, I believe that counselling will play a significant role in furthering potential treatments."
See Genetic testing and Genetic counselling for more information.
Printed On: 20 May 2022