Research Study for the IRD Counts Consortium
Posted on: Tuesday 2 April 2019
---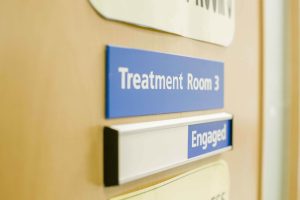 We are excited to be able to let you know that there is an opportunity to take part in a research study for the IRD COUNTS consortium. The consortium is a group made up of charities, including Retina UK, that support people living with inherited sight loss, and biotechnology and pharmaceutical companies that are developing treatments for these conditions.
Why is this research taking place?
IRD COUNTS aims to collect more robust and in-depth evidence of the economic, psychological and social impact of inherited retinal disease (IRD). New, cutting-edge treatments are expensive, and new treatments for rare conditions such as IRDs are even more expensive. Therefore, we need to create an evidence base to prove why it is important for the NHS to cover the costs of these. This means we need to investigate the expenses associated with living with an IRD, and the impact an IRD has, not just on the person affected, but also their families and society as a whole (for example a parent might stop work to look after a child with an IRD and in so doing receive state benefits).
How can I help?
The IRD COUNTS consortium has commissioned specialist economics researchers to gather this evidence. They will be looking at the medical literature and other documents to establish how many people in the UK and Ireland are affected by IRD and which services they access, but will add more detail by investigating the experiences of parents of affected children. We would like to invite you to take part in this by sharing your experiences.
The researchers are looking to gather information, via an anonymised online survey, about your work and earnings, education if relevant, management of your child's condition, and how caring for a child with IRD impacts on your wellbeing. The IRD COUNTS survey is designed to be completed online but it will also be possible to complete it over the phone if necessary. The researchers will contact you with the survey in mid- to late-April and you will have four weeks in which to complete it. You can change your mind about participating at any time.
How do I register?
The IRD COUNTS project is being managed by our colleagues at Retina International, a global umbrella organisation, of which Retina UK is a member. If you are interested in taking part or would just like more information, please email Kate Arkell, Research Development Manager, (kate.arkell@RetinaUK.org.uk), so she can pass your name and email address on to Retina International. Your details will only be used to enable Retina International and their contracted researchers to get in touch about the IRD COUNTS study. Retina International will then delete all of your information from their records.