ProQR Announces Clearance of IND to Start Clinical Trial
Posted on: Wednesday 14 August 2019
---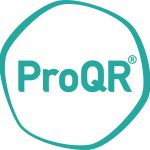 ProQR Therapeutics announced on Monday 12 August that the US Food and Drug Administration (FDA) has cleared the Investigational New Drug (IND) application for QR-1123, which is the first investigational medicine to be developed for people that live with autosomal dominant retinitis pigmentosa adRP due to the P23H mutation in the rhodopsin (RHO) gene. The IND allows ProQR to start testing the new treatment in humans.
The first-in-human study will initially include up to 12 adults at expert centres in North America and marks the beginning of several years of clinical trials for this product.
To participate in any gene specific trial it is vital that those living with an inherited sight loss condition have a genetic diagnosis to determine the cause of that condition. Everyone living with inherited sight-loss is entitled to receive a genetic diagnosis, which can be requested via a GP and involves a simple blood test. Results can take a considerable amount of time and it is not always possible to identify a gene. The research paid for with the support of Retina UK's community is identifying more of the genes which cause these conditions but there is still a long way to go.