Promising interim results for trial of potential new treatment for LCA10
Posted on: Tuesday 18 December 2018
---
Highly promising interim results from an early phase clinical trial of a potential new treatment for Leber's congenital amaurosis 10 (LCA10), caused by mutations in the CEP290 gene, have been published in the prestigious journal Nature Medicine.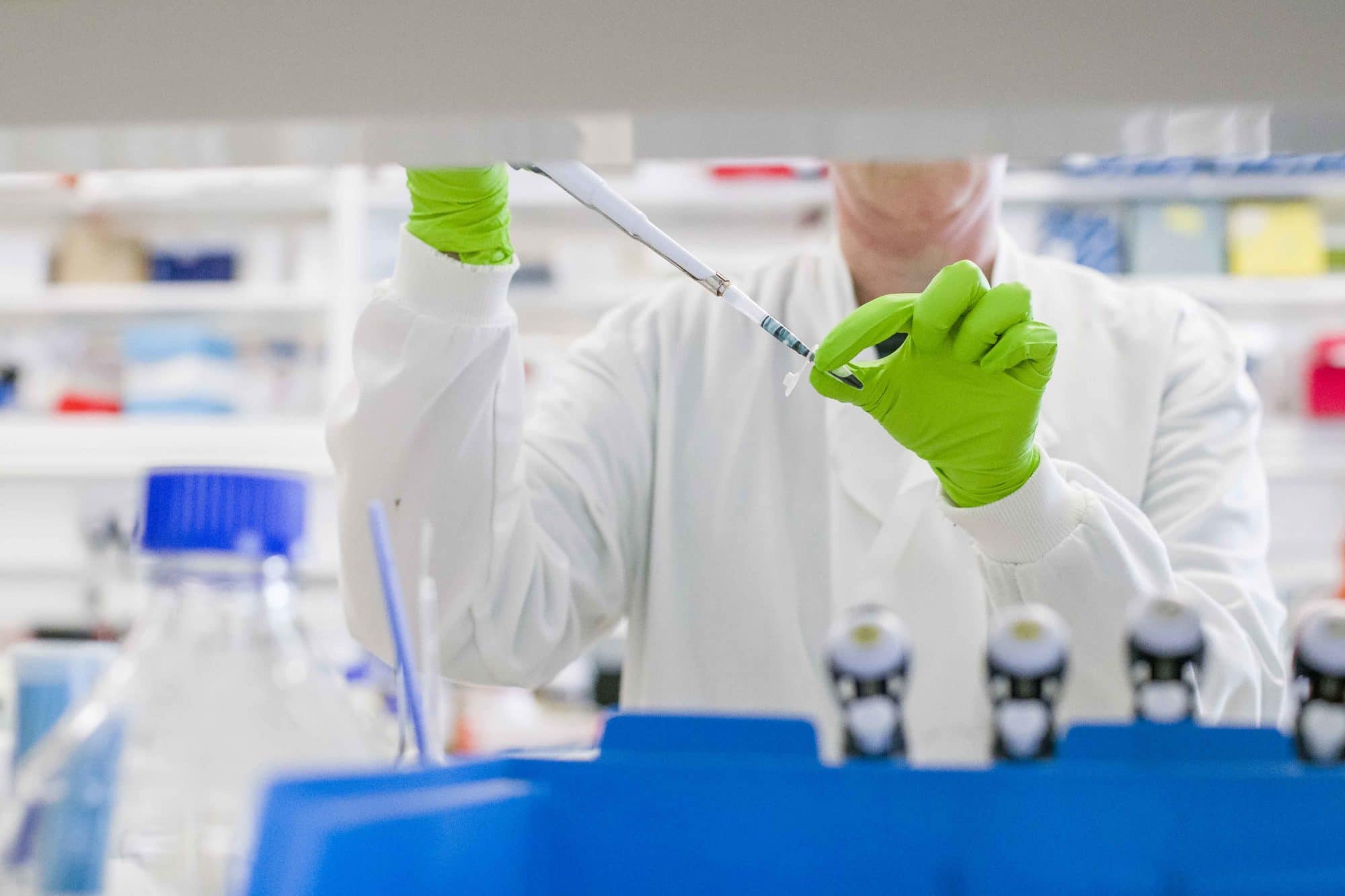 Back in September, we reported on the initial announcement of this encouraging news from the phase 1/2 trial of the therapeutic molecule QR-110, which has been developed by ProQR Therapeutics. This week's publication of the results in a highly regarded peer review journal provides the scientific community with more detail and gives further confidence in QR-110's potential to produce meaningful benefits to those living with LCA10, a severe childhood-onset inherited retinal disease causing early vision loss.
The trial has enrolled five children and six adults who have LCA10 due to one copy of the most common disease-causing mutations in the CEP290 gene. Over the course of a year, each participant will receive four injections of QR-110 into one eye, with one injection every three months. These interim results describe the outcomes for eight participants three months after the first injection only, but even at this early stage, there was significant improvement in visual acuity, with the majority of patients showing a clinically meaningful increase equivalent to 15 letters, or three lines, for individuals able to read a standard eye chart. There were no major adverse effects.
"It was enormously gratifying to see robust improvements in visual acuity and significant  augmentations in the patients' ability to detect lights, and impressive to observe these effects within the first three months following a single injection" said Professor Artur V. Cideciyan, one of the co-investigators at the Scheie Eye Institute at the University of Pennsylvania.
The molecule will continue to be tested in the remainder of the phase 1/2 trial and, on the basis of these encouraging results, will also progress to a larger phase 2/3 trial, known as ILLUMINATE, which will start in the first half of 2019 and will enrol 30 people living with LCA10 at specialist centres in North America and some European countries.
Retina UK-funded researcher Prof Mike Cheetham has been involved in the development of QR-110 and contributed to its pre-clinical testing in a "retina in a dish" laboratory model. This model, known as an eye cup, is based on a 3D retinal tissue structure created from special stem cells (induced pluripotent stem cells, or iPSCs), which are originally derived from the skin of people living with LCA10. QR-110's success in addressing the underlying causes of the disease in eye cups, which we reported on in August, contributed to ProQR's decision to progress to clinical trials.
"It is really exciting to see the treatment in clinical trials and initial results are very promising, showing some real benefit to patients" said Prof Cheetham. "It seems to be safe and is improving the vision of these severely visually impaired patients. Hopefully the patients will continue to improve and more patients can be treated in the near future. "
He added: "I think this opens up the possibility of treating many forms of inherited blindness with drugs similar in design to QR-110."
Retina UK continues to support Prof Cheetham's stem cell-based research at the UCL Institute of Ophthalmology, something we could not do without your donations .
The abstract for the published paper can be found at https://www.nature.com/articles/s41591-018-0295-0