Latest update from ReNeuron stem cell trial
Posted on: Friday 15 November 2019
---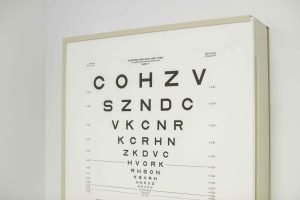 ReNeuron has announced an encouraging update on the progress of its Phase 1/2 trial of a stem cell-based therapy for retinitis pigmentosa, describing the most recent results as a "clear signal of efficacy".
Most of the 22 trial participants demonstrated improved visual acuity in their treated eye, reading anywhere between 5 and 11 more letters on an eye chart three months after their treatment. However, the rapid and profound improvement seen in the first three participants, as reported by us and the Mail on Sunday earlier this year, has not been repeated.
The researchers believe that the treatment has demonstrated a good safety profile, with no serious side effects related to the stem cells themselves. However, two trial participants unfortunately did experience loss of vision as a result of the surgical procedure used to place the cells into the eye. All of those taking part will continue to be monitored over the coming months to provide longer term data on safety and efficacy.
These trials are taking place at two centres in the USA, with no plans to involve European centres at the moment. However, ReNeuron will be consulting with its advisers and regulatory authorities in Europe and the US to ensure that further clinical testing is designed to generate the most meaningful data. The treatment will need to be tested in a larger group of people in a Phase 3 trial, which will take two to three years.
You can read more about stem cells and other approaches to treating RP at  https://retinauk.org.uk/research/approaches-to-treatment/ .