Virtual Santa Dash
Take on a festive 5k this Christmas for Retina UK!
About the challenge
Brought to you by the Virtual Marathon Series, this virtual 5k is sure to get you feeling festive. Pick a playlist of Christmas hits, run a route past the best decorated houses or ask your family to join you. However you decide to run, put on your Santa hat and raise funds to help support people to lead better lives today and search for treatments for the future. Once you've completed your 5k, you'll get your well-earned medal in the post.
How to take part
Register for the race
Create a fundraising page so your family and friends can help you to raise £100
Plan your route and your festive fancy dress
Grab a start line selfie and take on your 5k
Submit your evidence, put your feet up and wait for the postman to drop off your medal!
Support for you
As a part of Team Retina UK you'll get:
A Retina UK t-shirt/running vest (it's up to you)
Help and guidance from a dedicated member of our fundraising team
Invitation to our exclusive Strava running club
Access to a range of materials to help with your fundraising – including sponsor forms, collection tins, pin badges and more.
Registration fee: £10
Fundraising target: £100
Celebrate your success
Complete the 5k distance and you'll get a festive Virtual Santa Dash medal!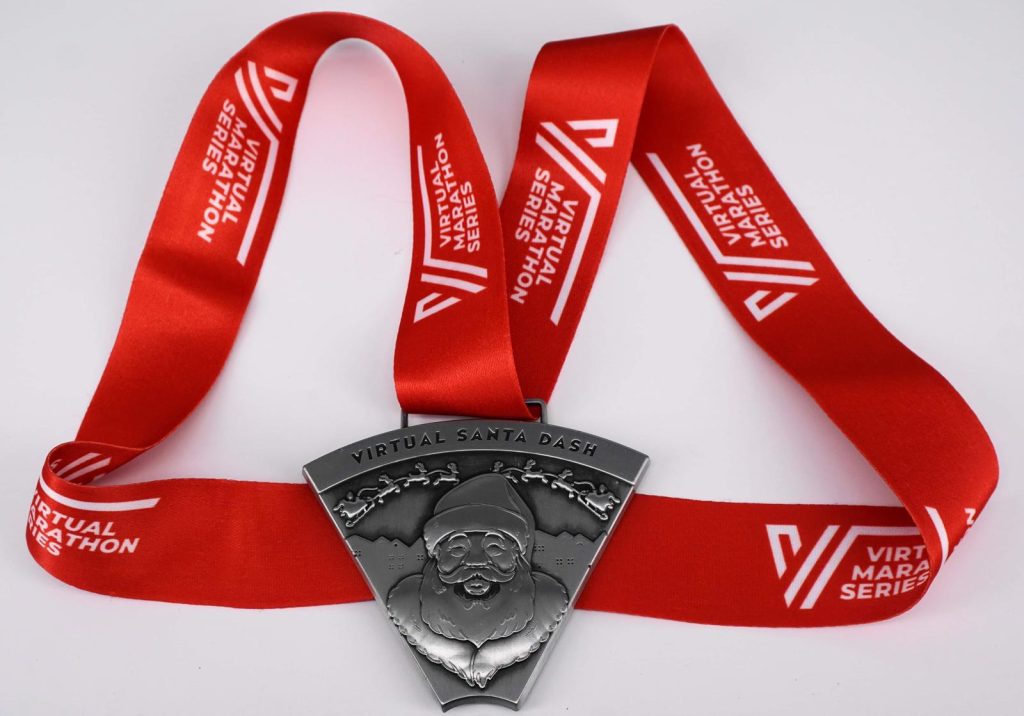 Important things to know
Keeping safe
Participation in Virtual Santa Dash is at your own risk. If you have any medical conditions that could be adversely affected by exercise or if you are in any doubt about your health, seek advice from your doctor.
If you're under the age of 18 please gain permission from a parent or guardian before registering.
As you complete the Virtual Santa Dash, please pay close attention to and follow the latest Government advice on social distancing.
Evidence Submission
Simply take a picture of your fitness tracker, watch or any other tech device which can show you having completed your challenge. Once registered, you'll be given access to the Virtual Marathon Series runners' portal where you can submit your evidence.
Try for a prize
As you complete the Virtual Santa Dash, there are two competitions from the Virtual Marathon Series that you can join.

Compete for the fastest time in Christmas fancy dress and become the Christmas world record holder!
Be the person who raises the most money for their chosen charity by Christmas Day.

The Virtual Marathon Series will donate £250 to the charities chosen by the two winners and they will receive a running goodie pack from Run Through in the post. To apply for the fastest runner you will need to enter your time through the Virtual Marathon Series portal and complete the 5K in a Santa costume or another suitable Christmas suit. To apply for the highest fundraiser you will need to send an email to virtual@runforcharity.com with a link to your fundraising page no later than the 1 January 2022.
Question?
Get in touch with our fundraising team – email fundraising@RetinaUK.org.uk or call Simon, our Community and Events Fundraising Manager, on 07736 925174.