The Big Step Challenge
Take steps this spring for Retina UK.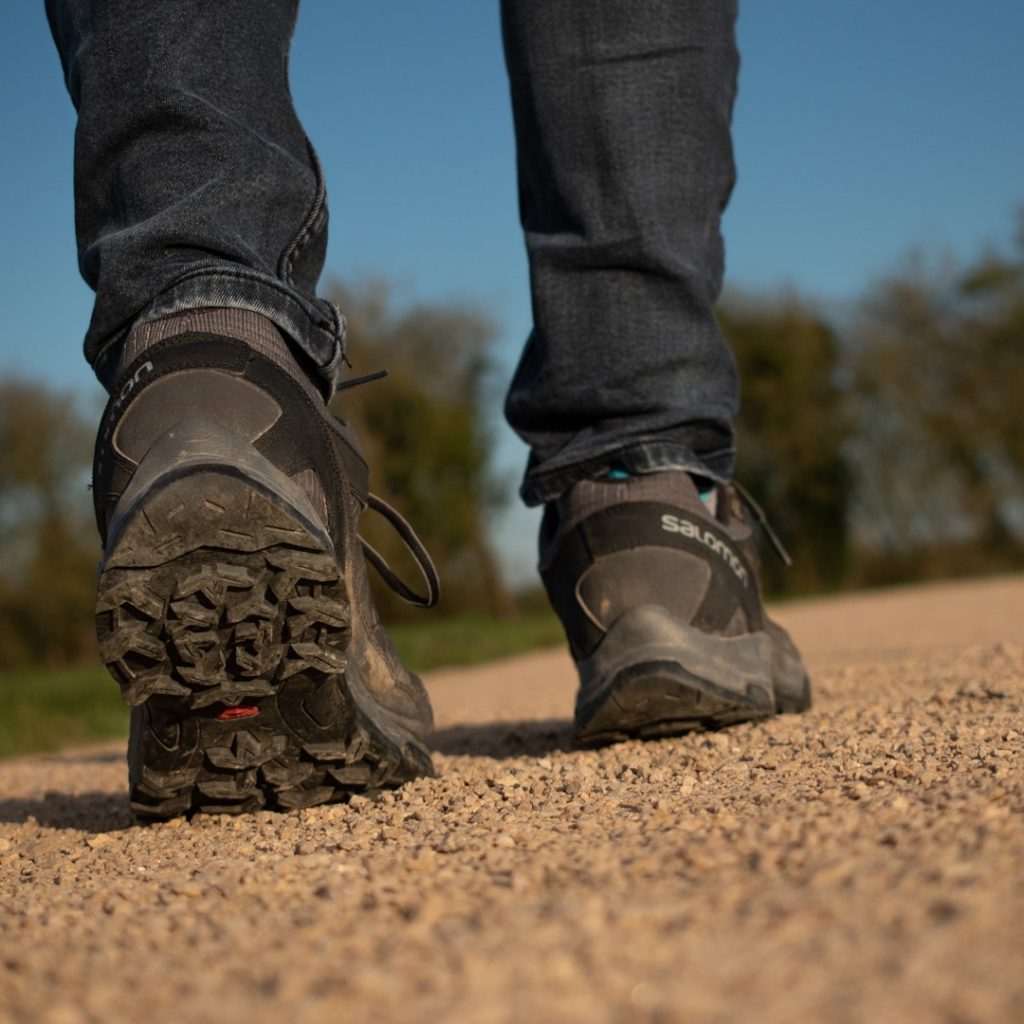 About the challenge
25,000 people are living with an inherited retinal dystrophy in the UK. We're asking you to team up with a friend or family member and take on 25,000 steps between you each day for 25 days. Together, you'll help support people to lead better lives today and search for treatments for the future.
How to take part
Pick your challenge partner (this could be someone local you can walk with or if they're further away, you can split the steps and walk independently)
Sign up to The Big Step Challenge (both you and your challenge partner will need to register)
Create a fundraising page so your family and friends can support you
Start your steps and record them as you go (use a smartphone, fitness tracker or pedometer)
Complete the challenge and submit your evidence
Put your feet up and wait for the postman to drop off your medal!
Support for you
As a part of Team Retina UK you'll get:
A Retina UK t-shirt for you both
Help and guidance from a dedicated member of our fundraising team
Access to a range of materials to help with your fundraising – including sponsor forms, collection tins, pin badges and more.
Registration fee: £5 per person
Fundraising target: £100 per person
Important things to know
Keeping safe
Participation in The Big Step Challenge is at your own risk. If you have any medical conditions that could be adversely affected by exercise or if you are in any doubt about your health, seek advice from your doctor.
As you complete The Big Step Challenge, please pay close attention to and follow the latest Government advice on social distancing.
Evidence Submission
Simply take a picture of your fitness tracker, watch or any other tech device which can show you having completed your challenge and send it via email to virtual@runforcharity.com. Include your name and that you completed the Big Step Challenge for Retina UK. Runforcharity.com is operated by Sports Media Agency LTD.
Question?
Get in touch with our fundraising team – email fundraising@RetinaUK.org.uk or call Simon, our Community and Events Fundraising Manager, on 07736 925174.