Virgin Money London Marathon
3 October 2021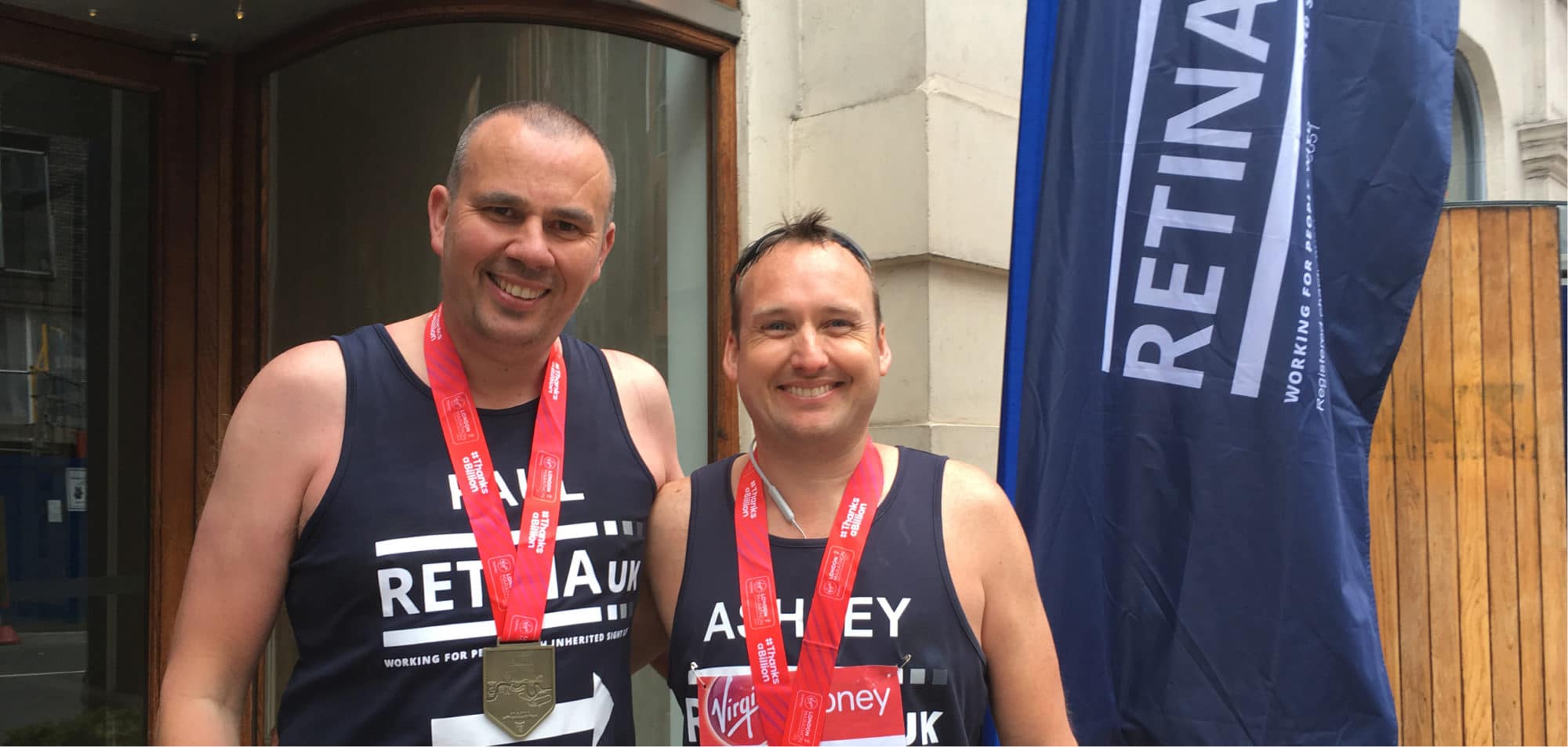 Run for Retina UK
*Charity place deadline extended to 13 August 2021*
The 2021 Virgin Money London Marathon is set to be the biggest marathon ever staged, with an incredible 100,000 runners. With the traditional race as well as a virtual marathon all taking place on the same day, no matter where you live, you can run the London Marathon for Retina UK.
A record 50,000 participants will run from Blackheath to The Mall in the traditional marathon on the streets of the capital. Soak up the incredible atmosphere on a route that includes the Cutty Sark, Tower Bridge, Big Ben and Buckingham Palace!
On the same day, 50,000 runners will take on the world's greatest marathon on a course of their choice. Virtual participants will have 23 hours 59 minutes and 59 seconds to complete the distance. So whether you're a first time runner or fancy walking the 26.2miles, with the virtual event you can get a finisher's medal.
By joining Team Retina UK, you'll help provide information and support so people can lead better lives today and fund medical research for treatments for the future.
Support for you
As a part of our team you'll get:
Help and guidance from a dedicated member of our fundraising team all the way up to marathon day.
Personalised running vest.
Invitation to our exclusive Strava running club where you can chat to your fellow team members.
For the traditional London route runners, an invitation for you and your supporters to our post-race reception just a short walk from the finish. There will be refreshments for you and your supporters, and a professional sports massage and use of the showers for you.
Guide runners
Any participant in either race who needs a guide runner can request a free place for their support runner from the event organisers. The event organisers will need to know the reason that support is required and may ask for written documentation from a medical professional to confirm this. Your guide will receive a finisher's medal and t-shirt. If you have any questions about this, please do get in touch with our team.
Join Team Retina UK
This is how you can join our team:
London race charity place
Apply to run the traditional route with a Retina UK charity place. Successful applicants agree to raise a minimum of £2,000. Application deadline – 13 August 2021.
If you have your own place in either the traditional or virtual race, we'd love you to join Team Retina UK.
We have now sold out of our charity virtual places.
We are looking for volunteers to join us in supporting our fantastic runners on race day.
Any questions?
If you'd like more information on joining our team, please contact our Fundraising Team on 07736 925 174 or email fundraising@RetinaUK.org.uk.
"The London Marathon has been the best thing I have ever taken part in – the support of the crowd and knowing I was running for such a fantastic cause close to my family was an incredible feeling."