Ride for Retina UK is something that anyone can get involved in, no matter what your fitness level. This page details how you can record your distance and link your progress to your fundraising page on GivePenny. If you haven't already done so, register to take part.
View your dashboard by clicking "Your dashboard" on the top menu. Locate your draft page by scrolling down to the "My Challenges" section and click "customise". Complete the fields and then click "save & continue" to reach your page.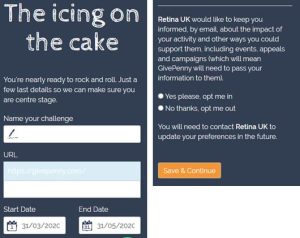 Track your cycling using Strava
On your page, scroll to the Strava content block and click connect to Strava. If you don't already have the Strava app and would like to, download this from your app store and create an account before you click "connect to Strava".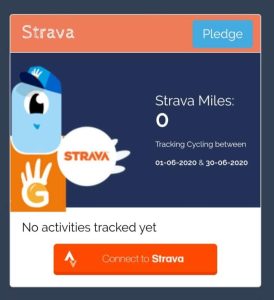 Once you have clicked connect this will take you to a web browser page where you will be asked to log in to your Strava account and then confirm that it is okay for Strava to access your information. Follow these steps to integrate your Strava app to your fundraising page. Your fundraising page should now show: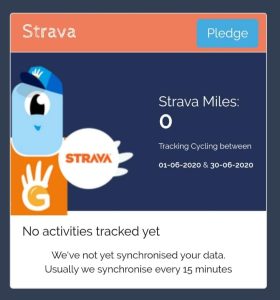 As you go for a cycle and track this on your Strava app, your distance will now appear on your GivePenny page. Don't worry if you forget to record your cycle through Strava, you can also add to the total shown in the Strava content block by following the same steps below as people recording their distances manually.
Track your cycling manually
View your challenge and click "update".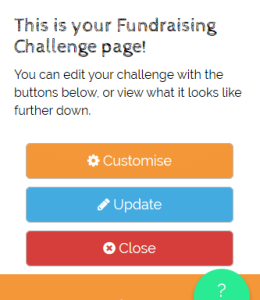 Enter your distance in miles and click "update".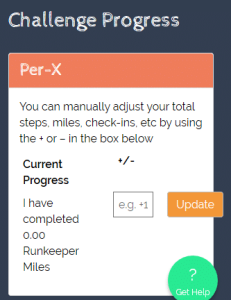 The distance you have entered will now appear within the Challenge progress content block on your fundraising page.
If you need any help or support with your fundraising page, please contact our fundraising team at fundraising@RetinaUK.org.uk.