Thank you for supporting our Spring Appeal. We are so grateful for your support. The total raised was £20,515.21.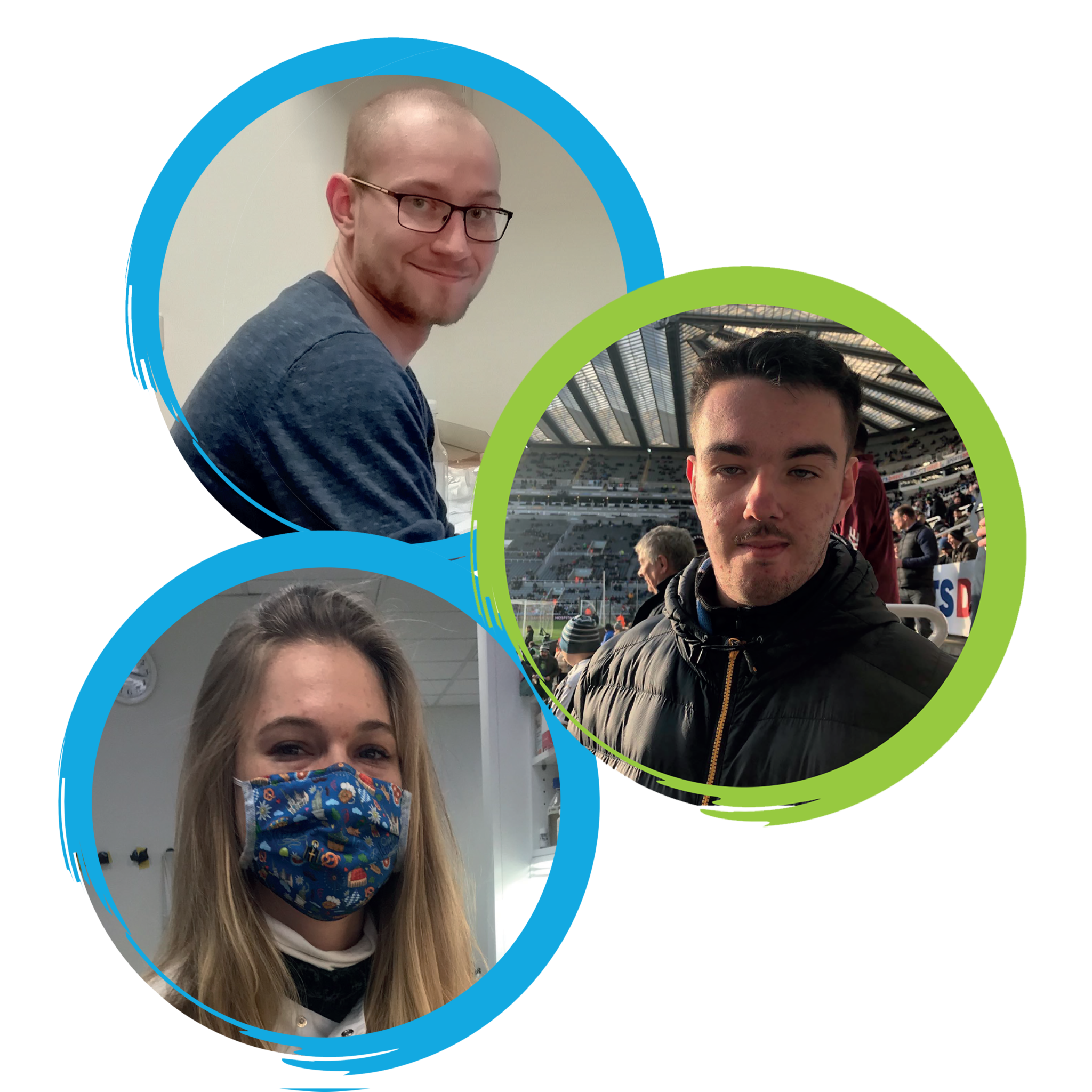 Medical research is making a huge difference for inherited sight loss conditions with real hope for the future. Jake was the first patient to receive a treatment on the NHS in the UK. He talks here about his experiences.
2020 was such a difficult year for everyone, but for me, it was also the best year of my life.

As a very small child, I was diagnosed with retinitis pigmentosa (RP) caused by faults in the RPE65 gene. I spent my childhood and teenage years struggling with deteriorating vision, and worrying about what the future might hold.

Then, in January 2020, at the age of 23, I became the first person in the UK to receive a licensed treatment for my condition. I had never imagined that there would be a treatment available in my lifetime, and I know that it was made possible thanks to the investment in early-stage research by charities like Retina UK and supporters like you.

The treatment has changed my life in so many ways and given me new confidence. I'm a huge Newcastle United fan, and now I can see the ball move when I watch a match. That might sound like a small thing to some people, but for me, it's amazing beyond words.

I am one of the lucky ones. The number of people eligible for the treatment I received is very small. It is vital that we continue supporting young scientists and investing in research, like the projects that Elena and Tomasz are working on, so that treatments can be developed for many more people.

I know that times are tough for all of us, but please consider making a donation to Retina UK today, to fund pioneering research that will lead to the treatments of tomorrow. Every contribution will make a difference.

Thank you so much for your support,

Jake
Find out more about Jake's treatment
We believe not only in the importance of investing in new discoveries, but also in developing the next generation of research leaders; their expertise will be vital for discovering the therapies of the future.
We are currently supporting two young scientists as they undertake their PhD projects investigating innovative treatment approaches for inherited sight loss.
My research involves studying the ABCA4 gene, which is associated with most cases of Stargardt disease.

I am investigating the possibilities for tailored genetic therapies for various different disease-causing mutations.

My work involves creating special molecules called antisense oligonucleotides (AON) that are capable of cancelling out the effect of the genetic fault.

We believe that the AON expertise we are developing could also be employed in the treatment of retinal conditions other than Stargardt's, and we are unravelling the secrets of cellular gene-editing mechanisms that also influence other conditions.
Tomasz Tomkiewicz
Learn more about Tomasz
My project will investigate the use of a gene editing tool called CRISPR to correct disease-causing faults in the genetic code. I will see if we can use this technology to target the specific section of the gene that is faulty and correct the error.

Specifically, we want to try editing the genetic molecule known as RNA, which creates a temporary copy of the genetic code during protein construction.

It potentially makes for a safer and more flexible target than the original DNA blueprint. This approach could lead to treatments for a number of inherited retinal conditions.
Elena Piotter
Learn more about Elena