Stamp appeal
Raise money with your mail.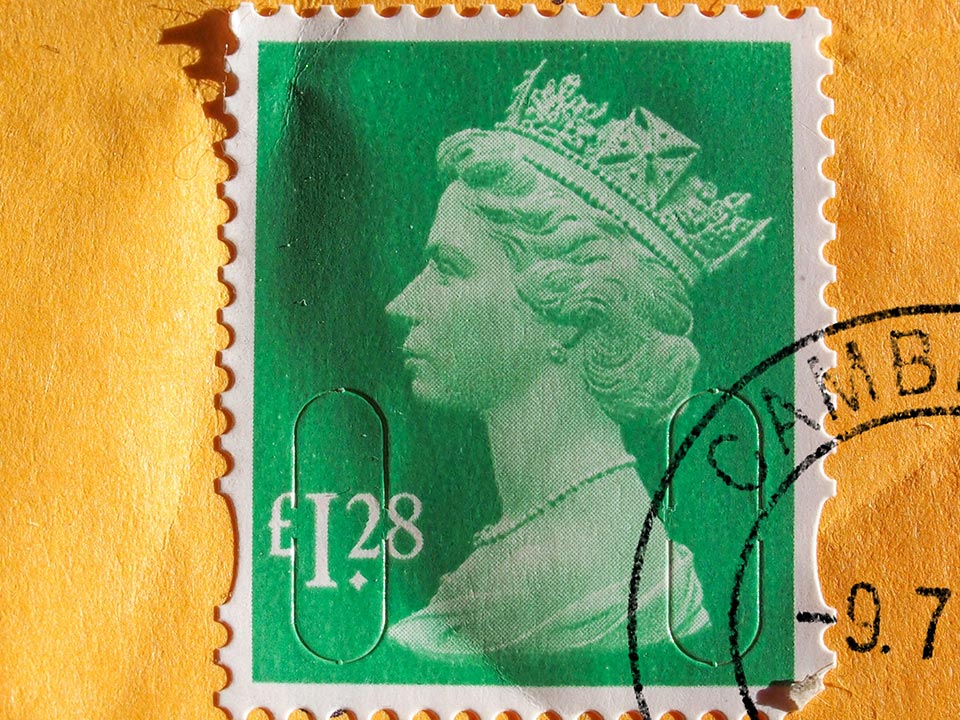 Save your stamps
When you receive a letter in the post, save the stamp! You'll help raise funds to support people affected by inherited sight loss lead better lives today and accelerate the search for treatments for the future. You could even ask your neighbours, colleagues or classmates to add to your collection.
How does it work?
All you need to do is collect your stamps and if possible carefully cut your stamps out of their envelopes, leaving plenty of room (5 – 10 mm) around them. Once you've filled a jiffy or small box, pass them onto us.
There are lots of ways that stamps can raise funds – most are sold by weight (we receive £25 per kg) but valuable or rare items will be sold to collectors separately. Sometimes, standard 1st and 2nd class red and blue stamps are even used by artists to make large mosaic art works!
Whether you've got franked, unused or first edition stamps, you can donate them to help support Retina UK.
Where should I send my stamps?
Our stamp appeal is generously coordinated by a volunteer. You can post your stamps directly to them at the address listed below. Alternatively, you can give your stamps to any member of the Retina UK office team at our events, such as our annual conference or Information Days and we'll send them on.
Retina UK Stamp Appeal
120 Cromwell Road
St Andrews
Bristol
BS6 5EZ
"Retina UK gave me the best support after my diagnosis. The support, patience, empathy, kindness and understanding I received from helpline staff is one of the main reasons I came to terms with my diagnosis."