Retina UK Stamp Appeal
Raise money with your mail.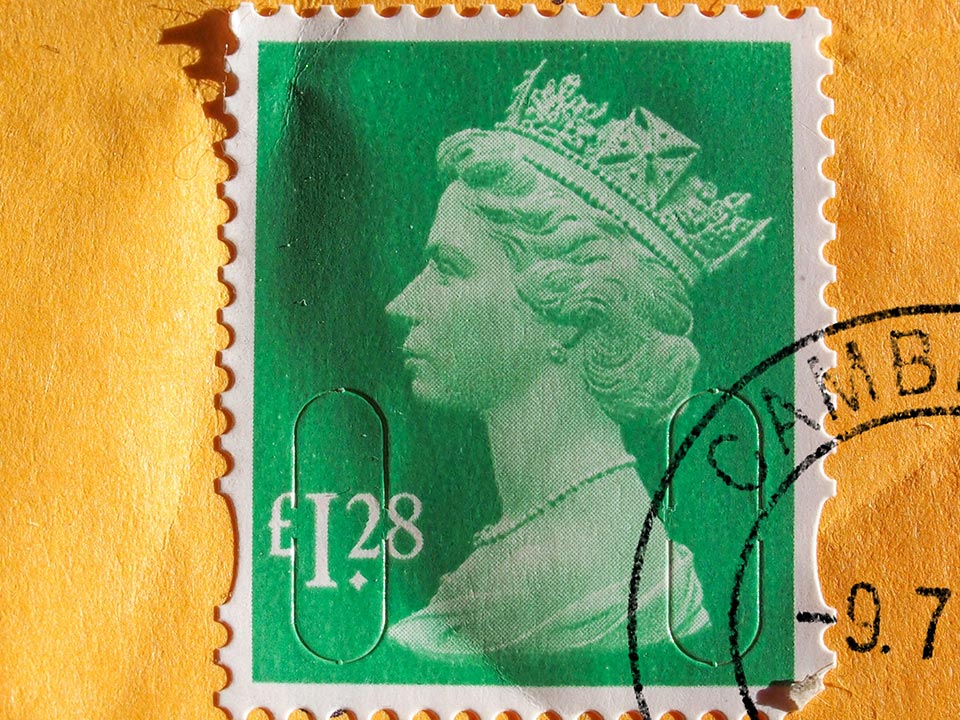 Save your stamps
When you receive a letter in the post, save the stamp for the Retina UK Stamp Appeal! You'll help raise funds to support people affected by inherited sight loss to lead better lives today, and accelerate the search for treatments for the future.
You could even ask your neighbours, colleagues or classmates to add to your collection. Set up a collection point at your office or school with an old box and this Stamp Appeal poster.
How does it work?
All you need to do is collect your stamps and if possible carefully cut your stamps out of their envelopes or packaging, leaving just 5 – 10 mm around them.
There are lots of ways that stamps can raise funds. Most are sold by weight (this is why we need to cut them out) – we receive £25 per kg which could fund an hour of a researcher's time. Valuable or rare items will be sold to collectors separately. Sometimes, standard 1st and 2nd class red and blue stamps are even used by artists to make large mosaic art works!
As well as stamps from your mail, you can also donate unused or first edition stamps along with personal collections.
Send in your stamps
Post them to our office – simply write 'FREEPOST Retina UK' on the package. Please only post these to us using FREEPOST once you have collected approximately 200g of stamps. This helps to keep the costs of the stamp appeal as low as possible so that more money goes towards helping support people affected by inherited sight loss and funding medical research. If you have less stamps and would like to send them to us, we kindly ask that you post them using a stamped envelope to Retina UK, Wharf House, Stratford Road, Buckingham MK18 1TD.
Alternatively, you can give your stamps to any member of the Retina UK office team at our events, such as our annual conference or Information Days.
Here to help
If you have any questions, our fundraising team are happy to help. Either email fundraising@RetinaUK.org.uk or call Simon (Community and Events Fundraising Manager) on 07736 925174.
"Retina UK gave me the best support after my diagnosis. The support, patience, empathy, kindness and understanding I received from helpline staff is one of the main reasons I came to terms with my diagnosis."