Retina UK COVID-19 response
Posted on: Tuesday 17 March 2020
---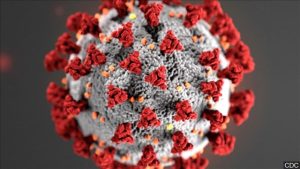 During these uncertain times, the health and wellbeing of our community is our upmost priority at Retina UK. In light of Government guidance we have made the difficult decision to cancel all our Local Peer Support Group meetings until further notice, and also our Information Days in Reading, Cardiff and Manchester.
We will continue to deliver our charity's activities, including providing information and support services to those affected by inherited sight loss over the phone and online. This includes:
We have published a list of useful links under the categories of Isolating safely, Maintaining access to food and medication, Protecting your mental health and Continuing communication and social connections.
I know many of you were planning to support us with fundraising activities in 2020, some of which will be cancelled or postponed because of the advice around COVID-19, and that this will be disappointing. However, if you wish to, there are ways you can continue to support the vital research we fund, and our information and support services. These include:
We will continue to post regular updates on our website, Facebook page, and Twitter feed.
Keep safe, please remember we are here to support you, and thank you for your continued support.
Tina Houlihan
Chief Executive, Retina UK
An audio version of this article is available below: